Regular price
Sale price
$9.04 USD
Unit price
per
Sale
Sold out
Easily add a touch of class to any project with this bag of Iolite gems! Perfect for jewelry making, healing art, or crafting - you won't be able to keep your hands off these small, but polite stones.
These gorgeous mini stones are rich and beautiful. They are sought after for crafting and jewelry making.
The gemstones comes in a 3 x 2" bag
Healing Properties:
Provides clear pathway for the rise of the Kundalini. 

It can be used to clear clouded areas of the chakras.
Excellent for meditation.

Helps with chronic disorganization.

Source of energy when working to eliminate debt.

Ideal for astral projection.

Activates the creative side of the mind.

Strengthens family dilemmas
Known as Vikings Compass and provides the vision to move from one realm to the next. Leif Eriksson and other Viking explorers who ventured far out into the Atlantic Ocean, away from any coastline that would help determine position, used thin pieces of Iolite as the world's first polarizing filter. Looking through an Iolite lens, they could determine the exact location of the sun and navigate safely to the New World and back
Zodiac: Aries
Healing Properties

Creativity and Friendship / Family / Love
Chemical Composition

Iolite is a silicate of magnesium and aluminum.
Share
View full details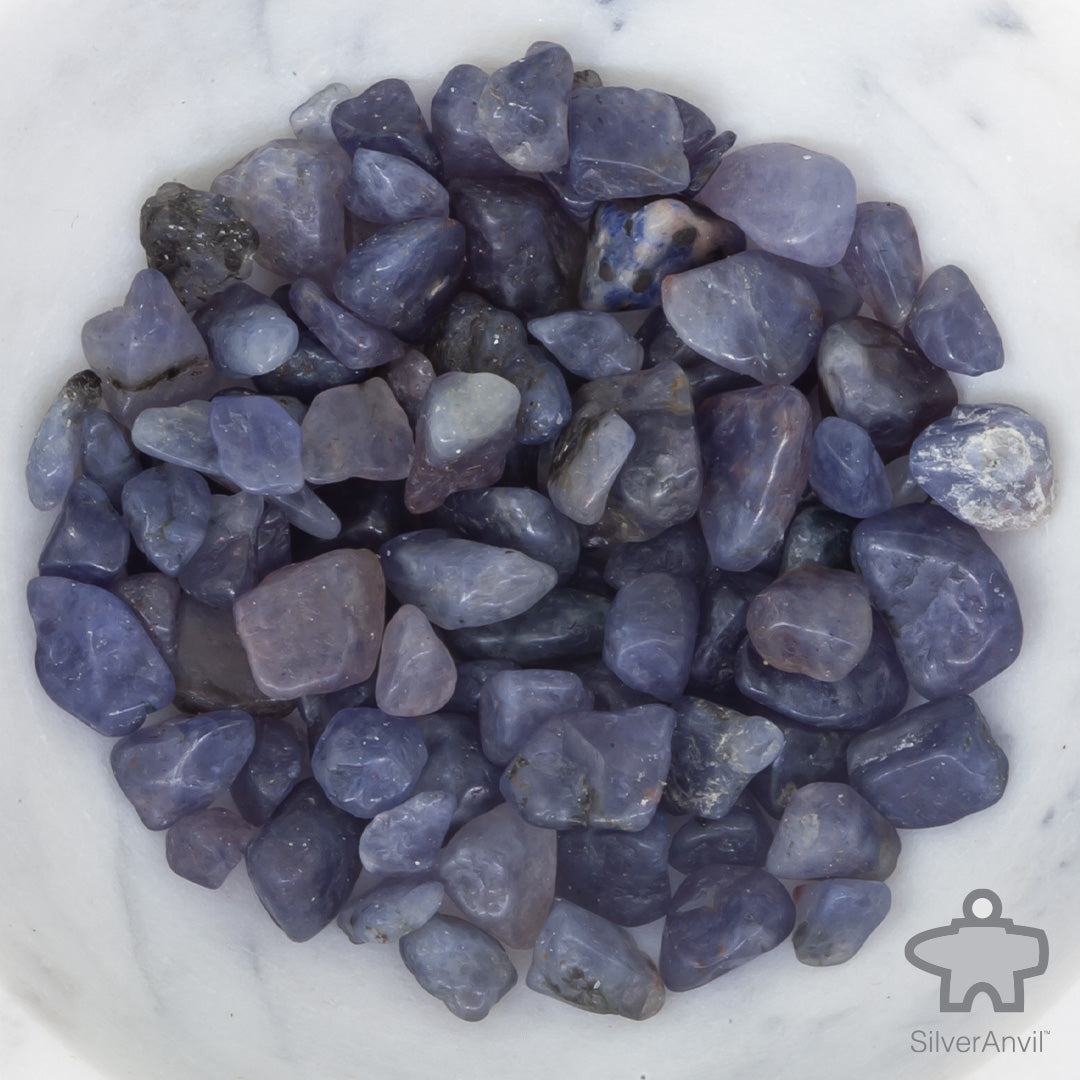 This listing is for one piece. Healing stones are natural stones, they will vary in size and characteristics. They will not match the photo exactly. Colours viewed on different monitors may have shade and tone differences from the actual product. 

Using or wearing, stones or crystals, does not mean that you can treat, cure or prevent any disease. Please consult your Health Care Professional for information on health care issues and do not stop any medications or courses of treatment, without first consulting your Health Care Professional.