Regular price
Sale price
$15.95 CAD
Unit price
per
Sale
Sold out
It stimulates the Kundalini energy that lies coiled in the base of the spine like a sleeping serpent, can be awakened and brightened through yogic disciplines and meditations which no wind has never disturbed. Lotus is also considered a medicine for aiding concentration, anti-allergic and anti-spasmodic.

Tibetan White Lotus incense from Nepal is based on an ancient recipe for stimulating Kundalini energy at the base of the spine. Lotus is traditionally used as an aid for concentration during meditation. These natural incense sticks burn well, with a powerful, sweet aroma.
Handmade in Nepal

30 Sticks

1 incense holder

Each stick burns for approximately 60 minutes

Share
View full details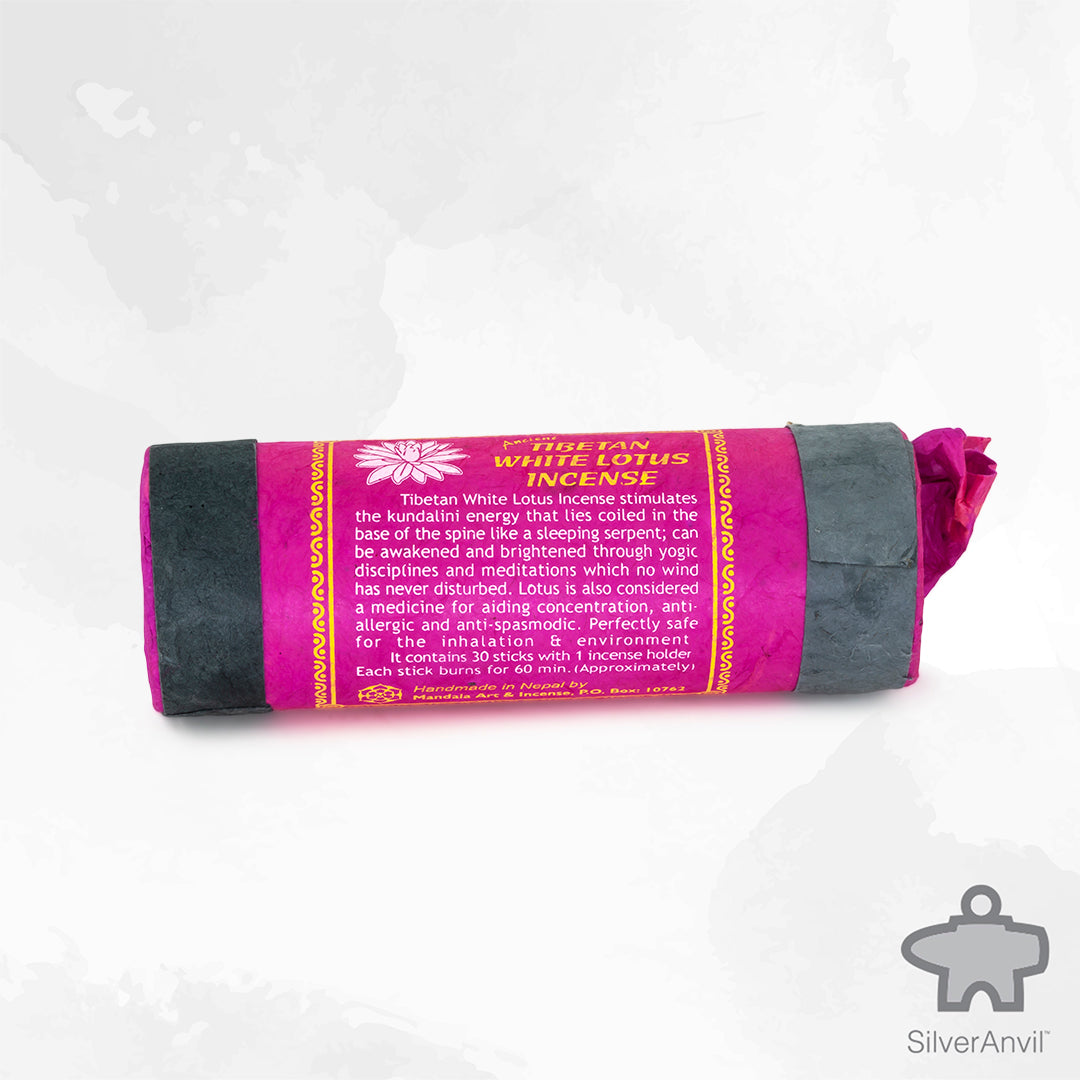 Tibetan Incense
Use Tibetan incense for meditation, relaxation and cleansing your environment. With aromas designed to soothe a restless mind, Tibetan incense is perfect for meditation and mindfulness. 
Handcrafted in Nepal, there are 30 sticks that burn for about 60 minutes each. Each package includes a wooden incense holder.